SERVICES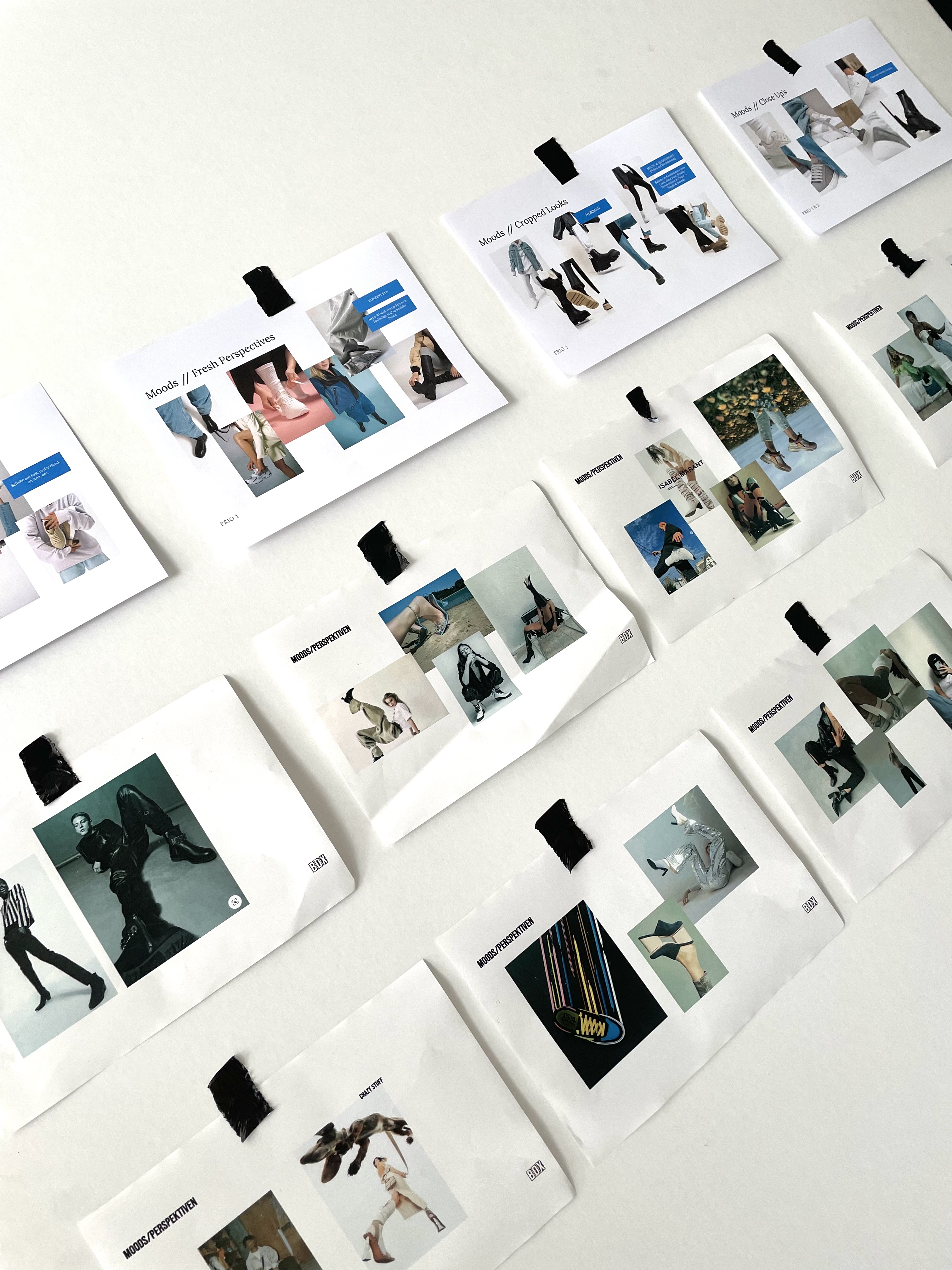 THE WANTS SOCIAL is a 360° brand marketing and consulting agency that shapes contemporary and distinctive brands for the digital always on world. We place a strong priority on seamlessly aligning our clients' individual brand identity with the unique needs of both their target audience and the challenging demands of today's competitive landscape, ultimately leading to the establishment of a future-proof and sustainable digital brand. Our expertise encompasses advising on brand strategy and positioning, providing resourceful direction and execution of these strategies to solidify our clients as enduring leaders in the fashion/lifestyle sector. We redefine social media across channels, pursuing a unified approach.
Creative & Strategic Direction

Our agency's forte is creative and strategic direction, with a particular focus on the vibrant fashion and lifestyle realm. From the brand-new to the well-established, we are dedicated to enhancing your brand at every stage. We start from scratch, constructing compelling narratives and forging distinct visual identities that encapsulate your brand's core. With our seasoned creative directors, boasting extensive expertise in brand building and account management, we meticulously curate your brand's communication, ensuring a seamless blend of creativity and strategy. Our holistic approach spans the entire journey, from concept to the final photoshoot, delivering a 360-degree cross-channel campaign that spotlights your brand's unique proposition.

Account Management

Account management is the gateway to our collaboration, bridging the gap between clients' needs and the creative and strategic red thread that defines our joint work. Our account managers play a pivotal role orchestrating and supervising all aspects of your account, ensuring a seamless blend of diverse disciplines and challenges. They manage client communication, project coordination, budget oversight, and effective and on-time issue resolution, resulting in a cohesive journey of co-creation. With precision and dedication, we ensure your brand's essence shines in every project.

Channel Management

Our Social Channel Managers expertly craft and execute comprehensive social media plans, ensuring enhanced brand visibility and engagement. Proficient in content design, channel handling, and on-time as well as specifically tailored community management, they build meaningful connections with your audience. Constantly monitoring campaign performance, they utilize analytics to optimize content in order to reach underlying marketing objectives. With a keen eye for industry trends and platform dynamics, our Social Channel Managers keep your brand ahead in the ever-evolving digital landscape.

Influencer Management

At our agency, our dedicated Influencer Managers are the architects of effective influencer marketing campaigns. Their expertise lies in identifying and collaborating with influencers who resonate with your brand's identity and goals. They craft comprehensive influencer marketing strategies, handling everything from negotiation and contract management to content collaboration and campaign execution. Our Influencer Managers continually monitor and analyze campaign performance, ensuring maximum impact. Their dedication to compliance, legal requirements, and building long-lasting influencer relationships guarantees the success of your brand's influencer campaigns.

Project Management

Celebrating the art of effective project management, our agency's Project Managers are the driving force behind successful initiatives. Their journey begins with meticulous planning, defining scope, objectives, and timelines. Orchestrating diverse project teams and allocating resources, they foster seamless communication. With a keen eye on risk assessment and mitigation, our Project Managers ensure projects progress smoothly. Upholding quality standards and client satisfaction as their guiding principles, they guarantee that projects are executed with precision and deliver the intended results



Design & Art Direction

Celebrating the art of visual storytelling, our Design & Art Directors serve as the vital bridge between strategic vision and creative execution. They lead and inspire creative teams, fostering collaboration and innovation. Acting as creative idea givers, they ensure that visual elements align seamlessly with brand identity and messaging. Our design & Art Directors meticulously plan and manage design projects, allocate resources efficiently, and uphold quality standards. With a focus on brand consistency and staying current with design trends, they infuse fresh creativity into projects, ensuring they captivate audiences while meeting client objectives.
LET'S GET
IN TOUCH!