Photographer ········· Lina Tesch
Models ········· Leonie Hanne, Lorena Rae, Najiyah Imani
Hair | Make Up ······ Benjamin Becher
Styling ······· Claudia Scholtan, Catarina Lingke
Production ······· THE WANTS SOCIAL | Karla Jenders
Creative Direction ······· THE WANTS SOCIAL | Karla Jenders
Retro Super Future Editorial |

COPENHAGEN STUDIOS
One of the biggest projects for Copenhagen Studios was realised in Berlin in March: The editorial for the new sneaker style "Super Retro Future" with the well-known photographer Lina Tesch and the models Lorena Rae, Leonie Hanne and Najiyah Imani from NYC. The mood of the shoot was super clean, so that our models and the new shoes were shown off to their best advantage. We also kept the styling minimal and focused on high-quality brands like Prada & Bottega Veneta. The colours of the sneaker models complemented the monochrome look: dark green, beige and Bordeaux red.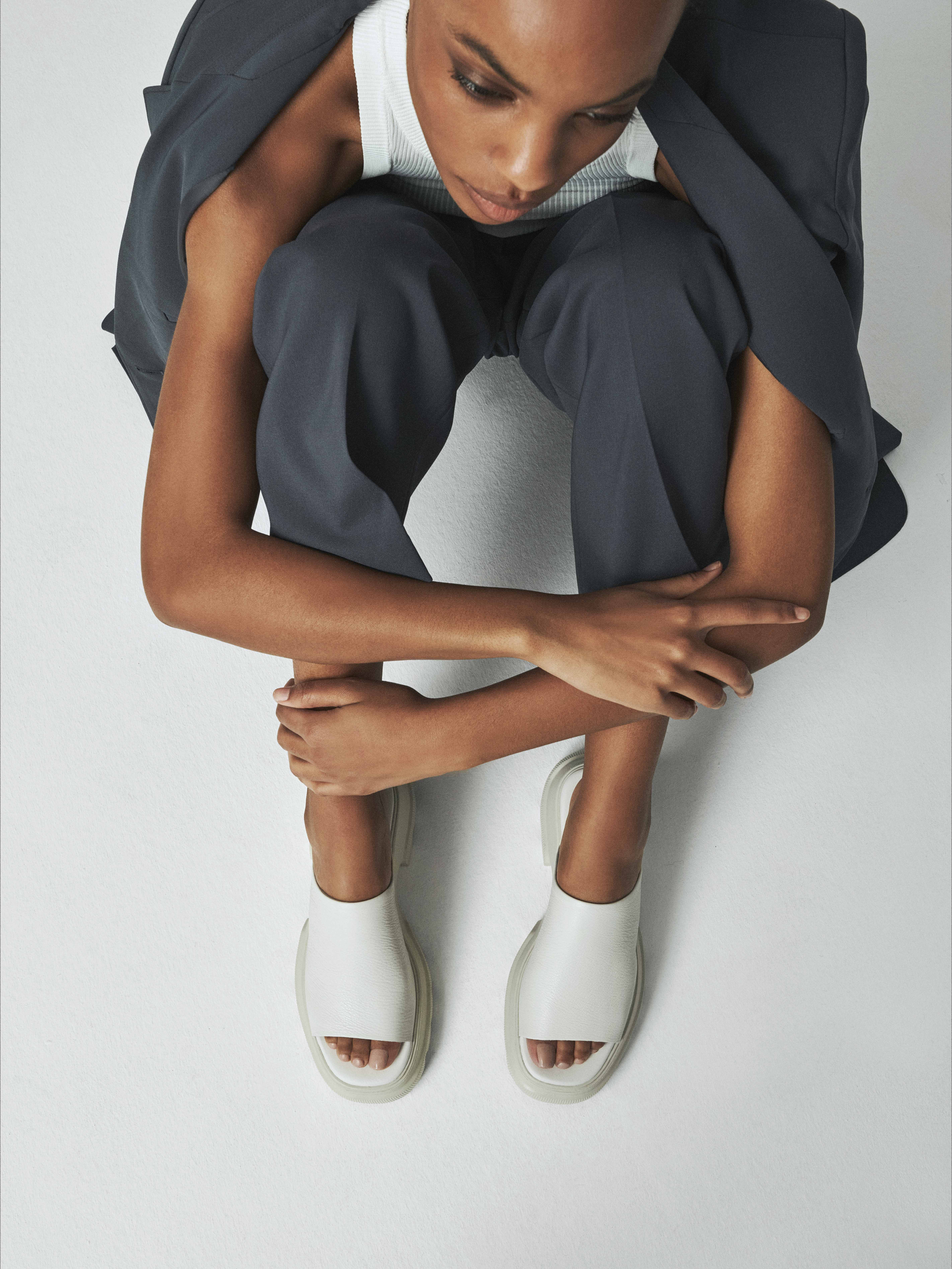 Photographer ········· Marco Klahold
Videographer ········· Norman Keutgen
Stills ········· Tobias Holzweiler
Models ········· Carmen, Cosma, Petra
H&M ······ Sarah Whiteside
Styling ······· THE WANTS SOCIAL | Johanna Löer, Wiebke Horst
Producing ·· THE WANTS SOCIAL | Anna Siepenkötter (Head of Production +
Set photo, Wiebke Hennig (Head of Set Video)
Production ······· Gina Wheeler + Team
The biggest shooting and project "icons on the road" refers to the stylistic means of icons who are in transit. Transit stands not only for the physical route the peaceful rebels take on their journey in Capetown, but also for the mindset, atmosphere and guiding principle of the shooting. Icons are self-aware, constantly on the move and embracing life.

HAVING ARRIVED, THEY ARE ALWAYS ON A QUEST, LOOKING FOR ANSWERS, CONSTANTLY REINVENTING THEMSELVES, PUSHING THEIR LIMITS, EXPANDING THEIR HORIZONS AND QUESTIONING NORMS AND RULES.

This SS23 shooting was all about creating moments, about transferring the emotion "iconic". Taking out the origin of the brand, being free, slightly rebellious. The images and videos are meant to inspire people to feel liberated, to let go, to bring out their inner child and to feel comfortable within themselves.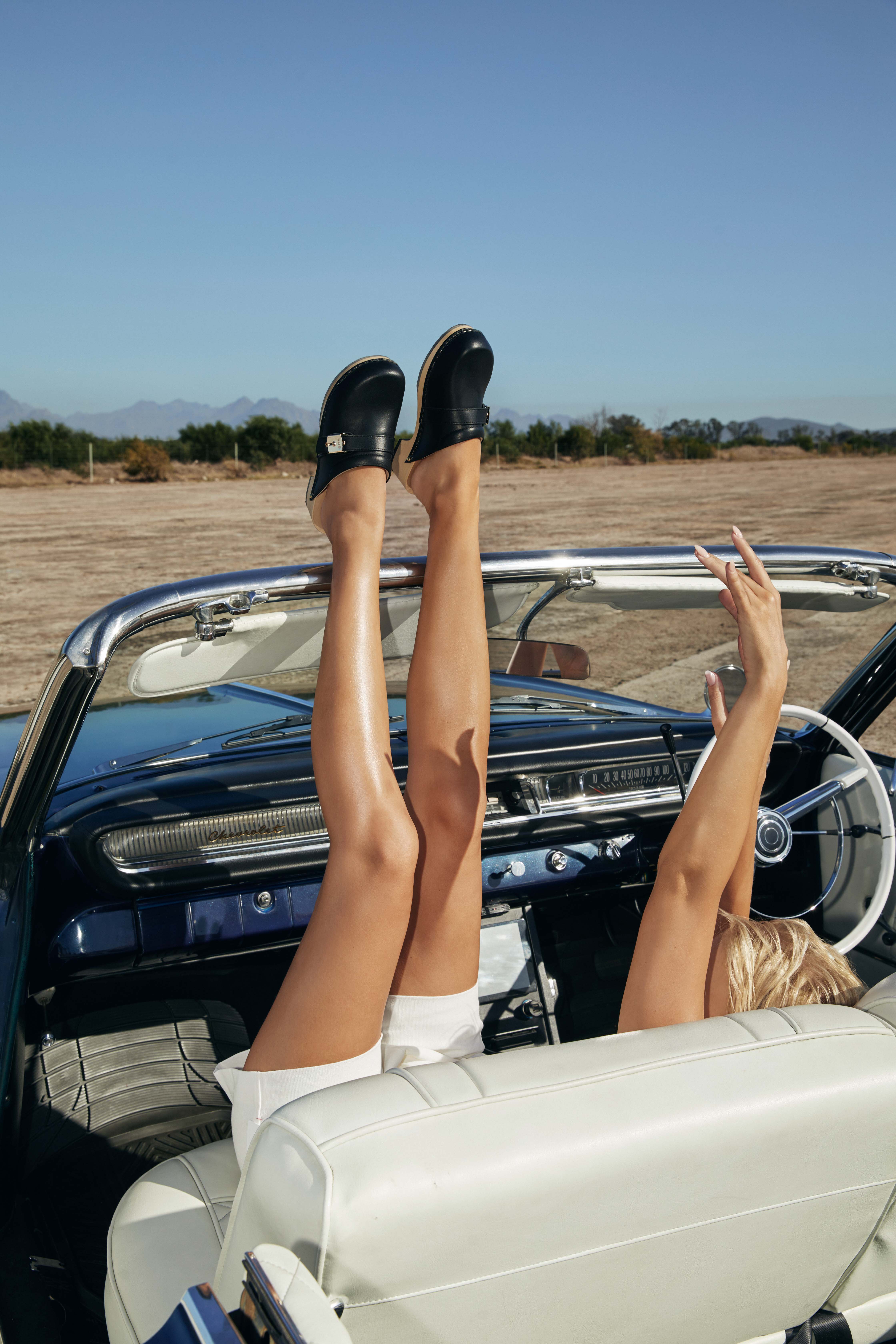 Hygge House 2022 |

COPENHAGEN STUDIOS
Photographer ········· Jeremy Möller, Lena Hogekamp
Videographer ········· Norman keutgen, Clemens Florack

Creator ········· Michi Brandl, Carmen Kroll, Karo Kauer, Christina Bischof, Lena Lademann, Liberta Haxhikadriu, Sonia Lyson, Annabel Rosendahl, Bruna Rizk, Benthe Liem, Mie Juel, Marie Hindkaer
Projectmanagement ······· THE WANTS SOCIAL | Pia Winkeler
Design & Art Direction ······· THE WANTS SOCIAL | Nina Schörner
Another big Copenhagen Studios project was the first CPNHGN Hygge House in Iceland in November. Together with ten Creatorn from Germany, Austria, Scandinavia and the Netherlands we spent three exciting days in a lodge. Besides content creation and a street style shoot, exciting activities such as a visit to the famous Icelandic geysers were on the agenda.
Photographer ········· Norman Keutgen, Jeremy Möller

Videographer ········· Norman Keutgen, Clemens Florack
Projectmanagement ······· THE WANTS SOCIAL | Karla Jenders, Pia Winkeler
Store Opening HH 2022 |

COPENHAGEN STUDIOS
In April 2022, the first CPNHGN Flagship Store in the new design was opened in Hamburg. This event was not only accompanied by a limited sneaker style specially designed for Hamburg, but also by a large influencer community, snacks & drinks and a big brand dinner at the Hotel Tortue. Norman Keutgen & Jeremy Möller captured the event, the new store and the guests in photos and videos.